320-587-4845

Highway 7, Corvuso, MN
14 Miles West of Hutchinson
5 Miles East of Cosmos


Business Hours:

Monday - Friday 9am to 5pm
Saturday 9am to noon
Closed Holidays

Vern and Laura Schmeling
Owners since 1985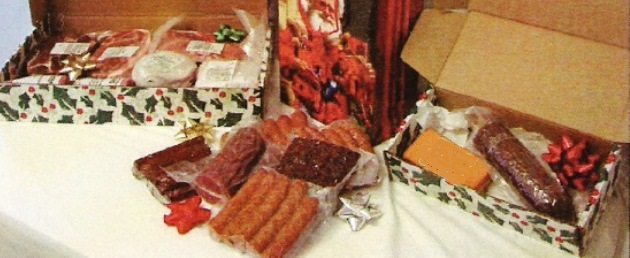 Great Gifts for the Holidays!
Available during the winter Holiday season.  Orders appeciated by December 20th, 2022 but will be taken while supplies last.
Limited availablility throughout the rest of the year.  Call us at 320-587-4845 for availability and ordering.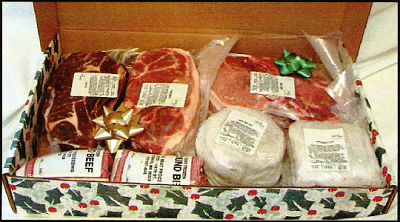 Meat Box
2# lean ground beef
1 beef roast
1 pork roast
4 pork chops
8 pork patties, approx 2#
4 hamburger steaks, approx 2#
Only $80.00 each
Includes holiday gift box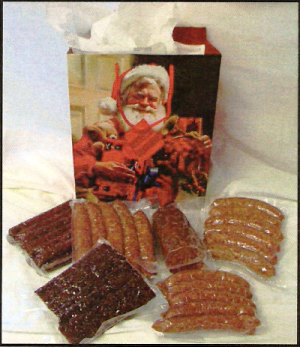 Meat Bag
1 pkg. summer sausage
1 pkg. old fashion wieners
1 pkg. smoked brats
1 pkg. farmer sausage
1 pkg. beef stix
1 pkg. ground  jerky
Only $40.00 each
Includes holiday gift bag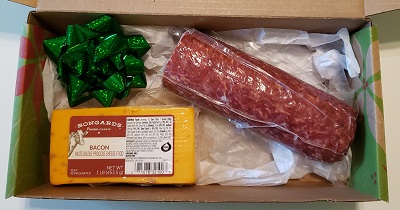 Sausage and Cheese Package
1 stick of our famous summer sausage
1 block of Bongards cheese
Only $25.00 each
Includes holiday gift box
* all prices subject to change