320-587-4845

Highway 7, Corvuso, MN
14 Miles West of Hutchinson
5 Miles East of Cosmos


Business Hours:

Monday - Friday 9am to 5pm
Saturday 9am to noon
Closed Holidays

Vern and Laura Schmeling
Owners since 1985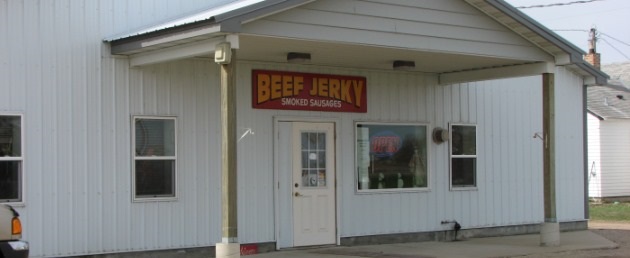 Beef, Pork and Wild Game Processing.
Retail Meat Sales, Homemade Sausage, Mobile Food Concessions.
USDA Inspected Retail Meat
Corvuso Meats is located on Highway 7,
14 miles west of Hutchinson, 5 miles east of Cosmos.
Vern & Laura Schmeling. owners since 1985.
Due to the nature of our business and product, we are unable to ship product to our customers.
Corvuso Meats is actively involved in the local community.  We along with many other local businesses and individuals are active supporters of the annual Cosmos Space Festival, Cosmos Softball League, Cosmos Galactic Gazette Newsletter, schools, fundraisers and other programs and individuals.  One of our family members was even the  Mayor of the City of Cosmos.
CUSTOMER APPRECIATION DAYS
One weekend in May we host our Customer Appreciation Days.  We serve our famous Pork Burgers or Weiners with a Lemonade for just $1.00.  We also have a coupon valid just for that weekend.  Our freezers and deli are stocked as the turnout has been very good every year even when the weather does not cooperate as well as we would like.
Corvuso Meats sponsors a co-ed slow-pitch softball team which plays locally at Cosmos, MN in league play.  The team plays annually in local tournaments including the Cosmos Space Festival and Cosmos Labor Day Tournaments as well as others.